As iron sharpens iron, so one man sharpens another.
Significant
by Rachel Risner
How can you walk by faith in the face of uncertainty? There's a big difference between living a life trusting in the fake stability of the world and living a life of significance with an unshakeable God. We've all gotten the wind knocked out of our sails, but it's time to keep going forward.
In this study, learn from scripture how to:
Dig in your heels with tenacity when you feel like giving up.
Worship instead of worry when life throws you curve balls.
Quit living skin-deep by cultivating the inner beauty of trust in God.
Come for this timely six-week journey starting May 11th. Walk alongside real women of the Bible through their struggles and successes, and discover how to become a woman of significance.
Contact: Monica Morse
Begins May 11th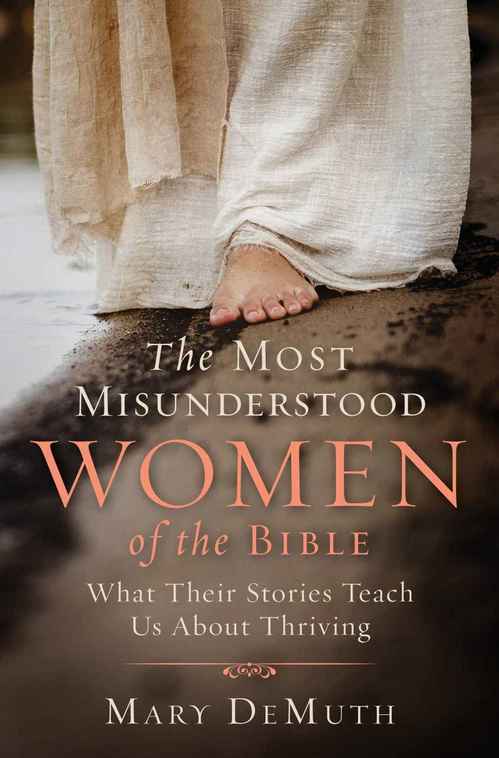 The Most Misunderstood Women of the Bible
by Mary DeMuth
Understanding Isn't Overrated.
Ask any woman—most of us know what it's like to be misheard, mischaracterized, or misrepresented by family, friends, or strangers. Few of us feel deeply known and understood all the time.
This problem—and your feelings and questions about it—is nothing new. In fact, women have faced it since the dawn of time. In this engaging book, Mary DeMuth tells the tales of ten women in the Bible who were misunderstood in their own time and often still are—bringing to each of them a deep humanity that makes her, and her problems, more relatable to twenty-first-century you. If you are struggling with feeling misunderstood, let these stories inspire you to grow and remind you that you are not alone.
Contact: Angie Herring
Begins June 1st
Jude: Contending for the Faith in Today's Culture
by Jackie Hill Perry
While often overlooked, the Book of Jude remains as relevant today as the time it was written. God has commanded His beloved church to do the necessary work of contending for the faith in a world of unbelief, and as we do, He will keep us from falling into the same deception.
In this 7-session study from Jackie Hill Perry, dive into themes of being called, loved, and kept, and learn how to point others to Jesus in grace and truth. We serve others well when we share the whole gospel with them, not just the parts deemed attractive by our culture.
Purchase a book and join us!
Contact: Kelly Wigginton
Ten Men of the Bible
by Max Lucado
The men depicted in the Bible were not perfect by any means. We find story after story marked by scandal, failure, and intrigue. Yet we also find many stories of men who were able to look beyond their circumstances, completely trust in the Lord, and follow Him wherever He chose to them. Like us, these men made both good and bad decisions along the way—and experienced both good and bad consequences—and we find our struggles and hopes in the pages of the Bible that tells their stories.
In this 10-session workbook, Max Lucado tells some of his favorite stories of these men in the Bible. Each session includes five insights on each character and Bible study questions to help you delve into the stories and apply them to your life.